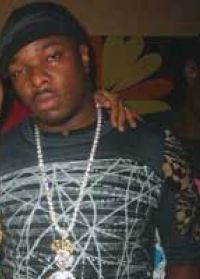 A Nigerian born sophisticated con artist, Tobechi Onwuhara, who fled Florida in August 2008 amid an intense FBI investigation, has been caught in Sydney, Australia and sent back to the U.S. to face a string of fraud charges.
He was on the FBI's most wanted list for several years for his alleged involvement in an elaborate scheme that defrauded the financial industry out of tens of millions of dollars.
According to a report published by CNN in 2011 while he was on the run, he was a criminal genius:
In America he became one of the world's most successful cyberscammers, a criminal genius who used his talents to filet a poorly regulated banking and credit system. In less than three years Onwuhara stole a confirmed $44 million, according to the FBI, which believes the total may be anywhere from $80 million to $100 million. All he needed was an Internet connection and a cellphone.
Onwuhara called it "washing." He'd set up a boiler room in a fancy hotel (the Waldorf-Astoria was another favorite) to wash information on wealthy victims. Then he'd wash bank accounts. One group in his crew would do online research using databases and websites to harvest names, dates of birth, and mortgage information. They'd build profiles of victims for a second group, who would call banks posing as account holders. The callers cadged security information and passwords. Then Onwuhara would breach the accounts and wire funds from them to a network of money mules he had established in Asia. The money would be laundered and wired back to his accounts in the U.S.
However, The Sydney Morning Herald reports that Onwuhara, 33, has been arrested "in response to a request from the United States Government"
The FBI's website now lists Onwuhara as captured, but with scant detail of the arrest. They were offering a $25,000 reward for information leading to his arrest and conviction.
He was described as "a key member of a group of Nigerians who allegedly have been conducting fraudulent banking activities from Florida and Texas, since 2005. It is alleged that the group has been using online Internet databases to steal victims' identities. Once acquired, they allegedly use the victims' information to gain access to the victims' Home Equity Line of Credit accounts and wire transfer the money to accounts mainly located overseas, some in the United States."
The Sydney Morning Herald also reports that he owned a hip hop record label and he lived the high life of luxury hotels, gambling, strippers and bling