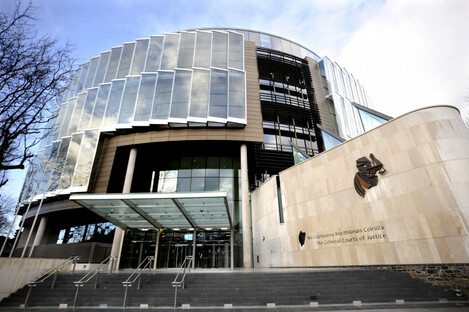 Cavan man jailed for 15 years for sexually abusing stepdaughter and two other children
In a victim impact statement, his stepdaughter said her teenage years were ones of "sadness, isolation and depression".
A CAVAN BUS driver has been jailed for 15 years for sexually abusing three children including his stepdaughter.
Former soldier Shane Costello (49), with an address at Hillview, Ballyhaise, Cavan, was convicted after a trial last March of rape, oral rape and attempted oral rape of his teenage stepdaughter.
He had pleaded not guilty at the Central Criminal Court to two counts of rape, one of oral rape and three of attempted oral rape on dates in 2012 when the teenager was aged between 13 and 14 years.
After the jury's verdicts, Costello later pleaded guilty to sexually assaulting two other children on dates between 2001 and 2013.
He has two previous assault causing harm convictions from 1998.
Garda Joanne Carolan told Mary Rose Gearty SC, prosecuting, that Costello denied all the allegations on his arrest.
His stepdaughter, now aged 19 and who has waived her right to anonymity, read her victim impact statement in court. She said that the attacks robbed her of her youth, innocence and dignity.
She described how she has been suicidal and that her life revolves around coping with Post-Traumatic Stress Disorder, as she is "so easily triggered" with daily flashbacks.
She said her teenage years were ones of "sadness, isolation and depression" and that she hates being a victim.
She told the court that words can't describe the physical and mental pain she has endured from the rapes and that no amount of counselling will help her forget what happened.
"The past will never change, the pain will never leave, but I'm trying to make my future better", she stated.
She described how Costello manipulated and intimidated her for years and that she finally feels safe after the jury's guilty verdicts.
Ms Justice Ní Raifeartaigh commended this young woman after she read her statement for showing "great strength and great dignity" while giving her evidence during the trial.
She imposed nine years and nine months in jail for his stepdaughter's abuse and consecutive sentences for the other offences, which brought the full prison term to 15 years.
Costello first raped his now 19-year-old stepdaughter on a mattress at a location in Cavan. He had bought her alcohol beforehand and that she cried all night after the attack.
She told the trial that he made no reference to the attack the following day.
Costello raped and orally raped his stepdaughter when he was home alone with her on a subsequent date. The woman recalled how he laughed after forcing his penis into her mouth. She said he attempted to orally rape her a few times after this attack.
Ms Justice Ní Raifeartaigh told the court that it was a "crude" exercise trying to "translate human suffering into figures" and that she hoped the victims in the case could move on with their lives.
Patrick Gageby SC, defending, submitted to the judge that his client had an "exemplary" career in the Irish defence forces until 1999.
He handed in testimonials and a letter of apology written by Costello, in which Costello said he was sorry and wished to undo the past. Gageby said Costello also wanted to state publicly that his victims were blameless and that he accepted the jury's verdict.