Donald Trump said on Wednesday he would "love to see" Colin Kaepernick get another chance in the NFL but that the quarterback's form when he last played "wasn't up to snuff".
Kaepernick has not been signed by an NFL team since opting out of his contract with the San Francisco 49ers in 2017. That year, Trump urged team owners to fire athletes who take a knee during the anthem, and on Sunday the US President said he would not watch NFL games if players did not stand for the national anthem.
Asked during a press conference on Wednesday whether Kaepernick should get another opportunity in the NFL, Trump said he "absolutely" should if he is good enough, but questioned whether the quarterback's form the last time he played warranted it.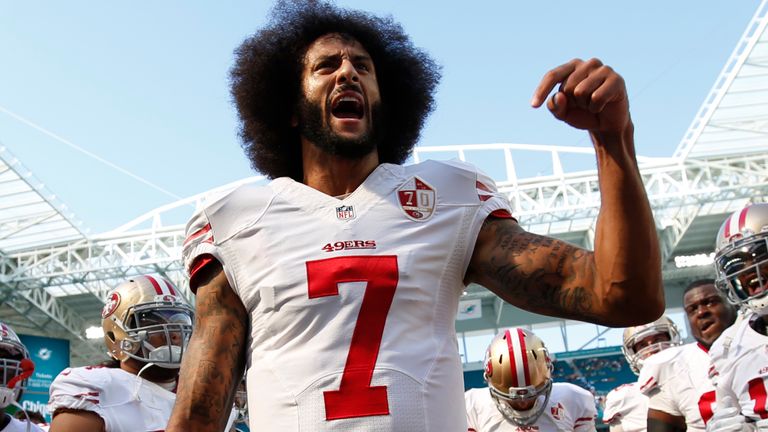 "If he deserves it, he should," Trump said Wednesday during an interview with WJLA-TV, in Washington DC. "If he has the playing ability.